I'm two episodes away from finishing the first season DVD of
Veronica Mars
, and I think the show's great. But, I DO NOT want to know how the season ends, so don't tell me!!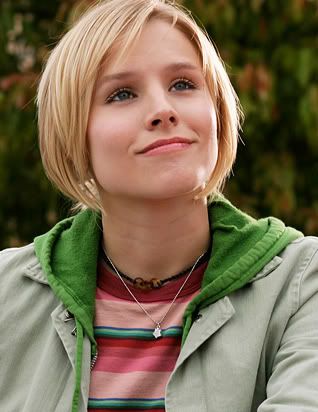 I'll write more about VM later, but all this is to say I'm reviewing
Kristen Bell
in the horror remake
Pulse
this week. Horror usually isn't my bag, and if Sarah Michelle you know who were in this I'd skip it, but I've been impressed with Bell since seeing her play a con artist in Season 1 of "Deadwood."
(image- cineaste.de)