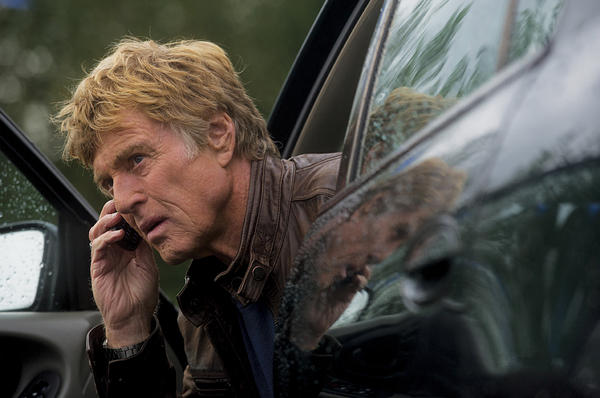 In Robert Redford's
Lions for Lambs
Redford played a liberal college professor who spent the movie lecturing a disengaged student on the importance of activism.
Lions for Lambs
wound up dying under the weight of its own self-seriousness, but the same can't be said of Redford's 2012
The Company You Keep
. Redford plays Jim Grant, an Albany lawyer and single dad who's startled to read one morning of the arrest of '60s radical turned fugitive Sharon Solarz (Susan Sarandon). Grant's real name is Nick Sloan, and years ago he and Solarz were members of the Weather Underground and were involved in a bank robbery in which a man was killed. Sloan is soon on the run after a dogged reporter (Shia LaBeouf) reveals his identity. The rest of
The Company You Keep
is a nimbly executed chase augmented by a terrific supporting cast, led by Julie Christie as the woman Sloan loved once who may eve now hold the key to his future.
The politics of
The Company You Keep
are largely kept on a human level. As Nick travels the country and meets with former colleagues (Nick Nolte, Richard Jenkins) it becomes clear that the fiery radicalism of the 1960's has given way to a sort of go along to get along acceptance of life's small blessings. As a procedural the movie works well enough, though I wanted more of dry Anna Kendrick as an FBI agent, but only Christie and Brendan Gleeson (as a police chief with a connection to Sloan's case) come through with a sense of bitterness or confusion about the old days and about what they meant. The final scene between Redford and Christie's characters lets the movie down a bit, as the two old lovers reveal that their principles have very different motivations. I haven't read the Neil Gordon novel that
The Company You Keep
is based on, but if Redford and screenwriter Lem Dobbs had let Sloan have some fire from the old days the movie might have been a genuinely relevant work of political art. Finally,
The Company You Keep
is a well-acted entertainment for adults that errs by being too polite.